Lisa Martiné
Transformational Coach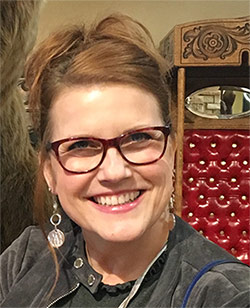 I am a Transformational Coach, Angelic Reiki Master and a healer by nature.

My journey of personal growth includes a divorce, job loss, major health issues and severe depression. But it is because of these experiences that I now feel a true desire to assist others who are struggling on their journey.

As a Transformational Coach, I will partner with you to explore different areas of your life and discover what is blocking you from your true potential. With love, respect, and compassion, it will be my honor to assist you in making meaningful changes in your life.
Lisa is available for appointments Mondays and Fridays.
Transformational Coaching
When you choose to work consciously and actively on yourself and your mindset, you take your power back and make life decisions from your true self and not from a place of fear. Transformational Coaching offers a way to go from where you are presently to where you want to be in the future. Together, with Lisa, you will discover, heal, and strategize to set and meet goals, replace limiting beliefs with empowering ones and create change for a truly transformed life.
Pricing
True transformation requires commitment and consistency, as well as time. In order to fully support you to make meaningful change in your life, coaching starts with a minimum of three prepaid sessions.
Three Session Package | 3 60-Minute Sessions | $330 - Purchase Online
Six Session Package | 6 60-Minute Sessions | $610 - Purchase Online
Three Month Coaching Package | 6 60-Minute Sessions (2 per month) and 6 30-Minute Phone Sessions (2 per month) | $780 - Purchase Online
Follow Up/Check In Session | 1 60-Minute Session (may only be scheduled after completing a package) | $120 - Purchase Online