What Sets Compass Rose Apart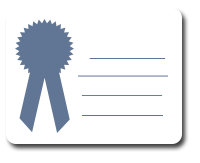 Compass Rose is a professional and client-centered practice that continues to attract clientele in search of complementary care. Our providers enjoy sharing their decades of experience, ongoing continuing education, and refined energy medicine modalities with people facing life challenging experiences of medical, emotional and mental nature.
Our intentions have always been to take holistic care, energy medicine, and the ancient healing arts main stream. We have done so in a professional setting where our clients find comfort and respect. Our services complement the care provided by physicians, naturopaths, chiropractors, nurse practitioners and physicians assistants. Many of our clients have found an excellent alternative to talk therapy when searching for emotional and mental healing and health.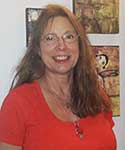 Stacia's Reiki training is extensive and ongoing. She began her Usui and Karuna® Reiki Master Teacher training in 2000. Her intuitive healer path led Stacia to Angelic Reiki training in 2014. Stacia gained her Angelic Reiki Master Teacher certification in August of 2014 from Colleen Tucker of the Angelic Reiki Association in Glastonbury, England.
Stacia continues to provide Angelic Reiki training to everyday people leading every day lives in search of traditional, hands-on Reiki skills and renewed life purpose. Stacia enjoys mentoring professional health care providers whose interest is in combining energy therapies with their allopathic training. Stacia's students are in search of personal and spiritual meaning, and a way to share their gifts with the world.
Her connection to her clients is both intuitive and empathic, allowing her to tap into the emotions and physical symptoms present for healing. Stacia finds joy in affecting the lives of her students and her clients every day.
Compass Rose opened her doors in 2008. Our location at 112 N Bowdish Rd in Spokane Valley accommodates our continued growth. We are excited to continually expand our services. Our customized and individualized treatment plans ensure that the needs and wants of each person is honored with a fresh perspective.