Holistic Treatments
Our goal is Whole Being Wellness - physical, emotional, and spiritual health through Angelic Reiki, Emotion/Body Code and other healing modalities.

We are honored to be part of your healing path and to compliment any medical care you may be receiving. We welcome people facing health challenges including cancer, depression, diabetes, chronic pain, etc. and will work in concert with your choices and the recommendations made by your physician.

Our philosophy for fees: Our intention at Compass Rose is to provide excellence in service and caring. Our fees are set to support Compass Rose while maintaining a reasonable fee structure for our clients.

We are happy to say that our services are not controlled by health insurance companies. We are grateful to be free from a third party administrator who could interfere with this deeply personal process.
Synergistic Reiki/Emotion Code & Body Code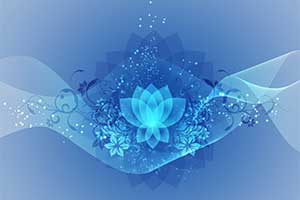 The blending of Reiki with Emotion Code techniques creates a deep and efficient healing environment. Stacia skillfully channels Reiki energy to create a sacred space and holds the vibration, allowing your subconscious to gently release toxins while Sandi uses the Emotion Code and Body Code therapies to release trapped emotions from your energy field and your body. Our clients have experienced increased physical and emotional improvements in a shorter time. We are excited to provide these Synergistic Reiki/Emotion Code & Body Code sessions. We are humbled to see the shifts experienced by everyone involved. As a client, you are benefiting from our experience, the efficiency of two practitioners and the fee of just one!
Learn more about your first visit with us and more about what to expect from your sessions, your treatment plan, and your path.
Synergistic Reiki has been very beneficial in supporting people during cancer care. Find more information on Reiki and cancer here .
If you are not in the Spokane area, we can work with you via remote healing.
Initial Session - $98.00 | Follow up Sessions - $85.00
Learn how the Emotion Code can help teenagers.
Recent Feedback for Reiki Infused Emotion Code Therapies
"As someone who was once diagnosed with bipolar disorder and other mental complications, I have found Reiki Infused Emotion Code therapies to be the only effective means of eliminating my "illness". After years of futile medication with long lists of side effects, I turned to Compass Rose for less intrusive means of treatment. As it was, I had three entity attachments that unraveled my thoughts and made it extremely difficult to function. Two sessions later, I was relieved of all three and saw an extreme difference in my ability to focus, remember, and maintain emotional stability. I am a Junior at Gonzaga University and my GPA has increased from a 2.3 to a 3.6, meaning I now have a solid shot at grad school. The change was night to day with the best side-effect of all - happiness. My heart is filled with gratitude for the Reiki practitioners at Compass Rose and I strongly urge others to embrace this wonderful form of healing." - MC, Spokane Washington
Massage Therapy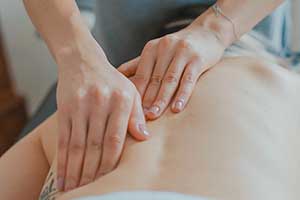 We are so grateful to welcome Dan Naccarato to our Compass Rose family. Dan brings special gifts, intuitive awareness, and integrity that we have searched for with an eye on our future as a growing practice. After training with us, Dan now joins our classes as an Angelic Reiki teacher, mentor, and guide during our trainings and our Reiki Shares and also as a co-teacher in our Magnified Healing® workshops.
You can read more about Dan here
60 Minute Sessions - $70.00 | 90 Minute Sessions - $105.00 | 120 Minute Sessions - $140.00
Magnified Healing®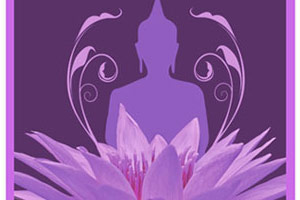 Both Stacia and Sandi are Phase 3 "Light Healing" Practitioners in Magnified Healing®.
This healing method fills with perfection the physical and subtle bodies. In treating the subtle bodies, old thought forms, habits, and belief systems are released and new patterns are stabilized, and actively sealed by the Golden Christ Energy.
Sessions are scheduled at Compass Rose and provided by Sandi or Stacia. There may be times when additional sessions are required to address a current need or intention. For example, when working with a client with an imbalance of cancer or an auto immune disease, sessions may be needed to clear the foundational reason for the imbalance.
Magnified Healing® sessions are very helpful for acute mental, emotional or physical issues. A physical injury, a recurring migraine headache or acute anxiety can be addressed on a "day of" basis. Call our office when a need arises and we will do our best to schedule you right away.
Regardless of where we meet you - on site or remotely - Magnified Healing is profound and meaningful experience.
Remote Magnified Healing® appointments will begin with a phone consultation. The client is advised to rest during the session. At the end of the session, there will be a follow up phone call.
You can find more information about Magnified Healing® sessions and workshops here
To ensure that this modality is available those in need, we are offering Magnified Healing® on a sliding scale through May. We sincerely hope this helps those we are called to serve. ~~ Sandi & Stacia ~
Cost Per Session - $95.00
Angelic Reiki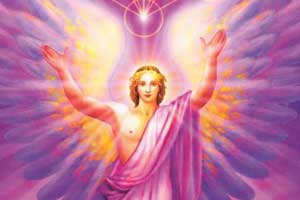 A session with Stacia, a certified Angelic Reiki Master/Teacaher, includes personal coaching, setting of intention, and deep energy healing. For clients who have cleared their heart walls, completed with cord cutting, etc, this session is perfect for resetting, regrouping and grounding. We love serving new clients in this way as well as others who prefer &Reiki Only&, with a qualified and experienced healer.
Much more than a healing modality, Angelic Reiki is a profound, very high frequency, multidimensional system of healing and consciousness expansion that is developmental on many levels.
What sets Angelic Reiki healing apart is the pure Divine vibration that is stepped down through the Angelic Kingdom during a treatment to focus powerfully on root causes. Each person responds to the Divine vibration in accordance with their own level of development, and the healing vibration feels noticeably different to that of any other modality.
Initial Session - $98.00 | Follow up Sessions - $85.00
Soul Guidance & Sacred Mentoring™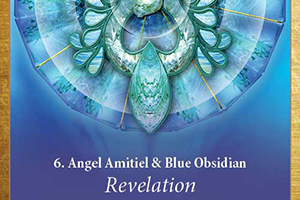 A personal Soul Guidance and Sacred Mentoring™ session is held within a Sacred space opened and held for divine protection, grace and assistance. Each session is uniquely different according to intention set within a specific template. Each of us has Guides supporting our Soul's earth journey and the loving guidance and healing support of Angels, Archangels, Ascended Masters, and enlightened beings including those of Goddess energy.
The template opened and held by Stacia is the space through which Guidance brings insight and healing. By her natural intuitive abilities and heightened skills gained from years of experience as an empathic healer, Stacia shares guidance given for the client. The mentoring and guidance provided by Stacia brings peaceful resolution to her clients while providing inspiration and new pathways for a happy and productive life.
Often, Stacia will refer a client for a session theme and a specific purpose. On other occasions, the choices are made upon an initial consultation set for a Soul Guidance and Sacred Mentoring™ session.
Stacia's intuitive skill provides a creative and meaningful setting where no two sessions are alike. Clients are encouraged to experience Soul Guidance and Sacred Mentoring™ sessions regularly for continued spiritual growth and holistic health.
More information here
Individual Sessions - $135.00 | Private Group Sessions - $105.00 per person
Recent Feedback for Soul Guidance & Sacred Mentoring
"I really feel like the Phoenix rising from the ashes. I feel like the Soul Guidance Sacred Mentoring™ Session was a pivotal point in my life. The severe and chronic pain I experienced prior to this session is gone. Thank you and much love and light." - CP, Spokane

"I had an AMAZING session with Stacia last night. I've been dealing with headaches and migraines almost daily for probably well over a year now. It's getting bad and doing everything I can all naturally, including Angelic Reiki, Crystal healing, Chiropractic, sitting out in the sun for Vit D, CBD oil, and I even quit my stressful job and recently started to eliminate inflammatory foods from my diet. Everything I was doing, all the natural remedies have helped to dull the pain so I can function each day and I am very grateful for that but it hasn't taken away the pain and over a year of daily pain is very frustrating. Stacia reached out to me after seeing my frustrated post on Facebook and I AM SO GLAD SHE DID!! I knew the session had worked because my pain was almost gone by the end of our session and I was exhausted. I woke up 100% pain free this morning. Stacia explained it great to me by saying sometimes we have so much going on that it's hard for us to fully take care of everything ourselves. I'm a healer but I needed help. She gave me great tips and it was such a peaceful and loving session. I will definitely call upon Stacia or Compass Rose if I find myself treading water like I have been doing this past year! We don't always have to do it all by ourselves! THANK YOU STACIA!!!" - CC, Oxford MA
Angelic Reiki for Kids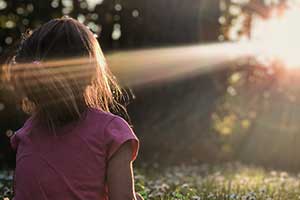 Our youth are now surrounded by far more toxins, ailments and adult choices than ever. Reiki is a liberating way to light the path for our future leaders. When started at a younger age, Reiki can set the tone for a life of well-being and empowerment for your child.
Reiki works on all levels of the mind, body, and spirit; and can aid all ages and stages. It is gentle enough to work on the most tender and tiniest of beings, and packs enough energy to soothe some of the most difficult situations. Because it is balancing, Reiki will naturally flow to the areas that need it most and gently recede when the areas are balanced.
More information here
Initial Session - $85.00 | Follow up Sessions - $65.00
Emotion Code for Kids and Teens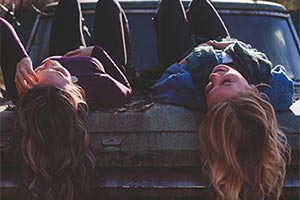 Reiki and Emotion Code are both completely natural and holistic methods for well-being that treat the whole being on all levels. A common misconception is that this kind of energy and healing work is only applicable to adults, who have accumulated more experiences that may have been harmful or left a negative impression than children are believed to have. The truth is that children and teens face a wide range of challenges and it can be difficult for adults to understand their perspective and the impact that experiences of the world can have on them. Reiki and Emotion Code address the root of imbalances, which can be physical, mental, emotional, and/or spiritual.
More information here
Axiatonal Alignment
At some point humanity became disconnected from the planetary and axiatonal grid lines, causing the loss of "our inherent connection to the Universe, our multidimensional selves; causing distance, separation from our Source, our Higher Self, each other and the Cosmos." An axiatonal alignment is a realignment of our personal energy field to that of the planet and the universe by reconnecting the body's axiatonal lines, also known as meridian lines, to those that exist in all of creation. The axiatonal alignment clears out any blockages in our axiatonal grid system and then essentially plugs the body back into the planetary and universal energy flow.
When an axiatonal alignment takes place, the axiatonal lines within the body are reattached to those within the earth and the universe, which realigns us with all of creation here on earth and in the cosmos. This gives us access not only to all of the information stored in the "web of pure intelligence," but an unrestricted flow of Source energy, should we call upon it for use.
Once an axiatonal alignment has been performed, our everyday lives will begin to reflect our divine reconnection to all that is.
The complete axiatonal alignment requires two sessions. The initial sessions clears out the energy system, removing blockages and opening all of the body's axiatonal lines. The second session deepens and strengthens the reestablished flow of energy and then reconnects the axiatonal lines to the planetary and cosmic grids.
You can read more here here
Axiatonal Alignment (2 Sessions) - $125.00
Continuing Care - Chakra Clearing is a Soul Healing
Our chakras are a key component to our non-physical energy system. Chakras contain our Soul's history including the parts of our current life and past lives that need both acute and ongoing clearing. When our chakras become overloaded we can feel heavy, anxious and/or depressed.
Chakras that are "stuck" can be better understood as containing trapped emotions. Trapped emotions are unfinished business that is most often ours, and sometimes the emotions belonging to other people in our lives. There are times when we take on the emotions of others to "help" another person we care about, or to control a situation and create "safety" for ourselves.
Our Souls are over-lighting our human experience. Just as our personality selves enjoy a Reiki session or other means of bodywork, our Soul benefits from regular Reiki sessions to maintain a clear energy field.
Continuing care, including Emotion Code/Body Code and Angelic Reiki, is encouraged for anyone seeking to attain and maintain a vibration that ensures living life with grace and ease.
More information here
Akashic Records Therapy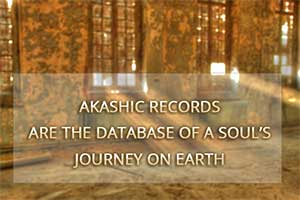 Our every deed and every experience is recorded in our Akashic Records. Our entire lives are recorded in the libraries representing past, present, and future lives, as well as lives between lives and cosmic lives.
The purpose of Akashic travel is not for entertainment but is an opportunity given to us is for healing and participating in shifting our days, years, and lives for our Highest Good.
We can continue upon the path we are currently traveling, or we can gain new insights and choose to re-record a "preferred outcome" in the Akashic Records. This is because what we heal right now changes the course we are on and by working with the Akashic libraries, we can participate in developing the appropriate outcome with intention and realignment with our Soul.
A 90 minute session will take us from insightful conversation to intuitive guidance from Oracle Cards and then to the Amethyst Bio Bed for energetic travel into The Garden, where the work will take place within the Records Library. The session will close with quiet integration of the healing and work completed as you rest cocooned in the arms of your Guides and Angels.
Akashic Records Therapy is available at Compass Rose and remotely and provided by Sandi Fornwalt or Stacia Zadra, Angelic Reiki Masters/ Teachers, Akashic Therapy Practitioners.
You can read more here here
Cost Per Session - $125.00 *All new client Akashic Records sessions need to be paid for at the time of scheduling.
The Emotion Code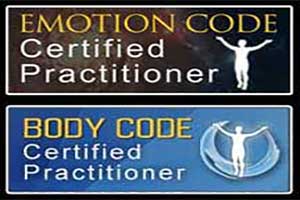 Emotion Code and Body Code sessions at Compass Rose are complemented with Reiki, making them unlike any other Emotion Code or Body Code treatment. The Emotion Code is the simplest, easiest, and fastest method ever devised to find emotional baggage (using muscle testing) and release it, either from oneself or from someone else. Our emotional baggage consists of actual energy, the energies of intense emotional events experienced that are still stuck in one's physical body. This energy distorts the normal energy flow through the body, and as a result can create pain, malfunction, disease, and even cancer. In addition, these energies (trapped emotions) are the driving force behind PTSD, depression, anxiety, phobias and mental illnesses. Click here to read more about The Emotion Code
Emotion Code for Animals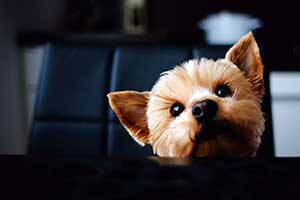 It's easy to understand how a person might find themselves unable to fully process an overwhelming emotion, but how often do we stop to wonder how our pets are handling their emotions? Animals are just as at risk when it comes to trapped emotions as their human care-takers.
Using the Emotion Code, with a remote technique, trapped emotions can be released from our beloved animal friends.
You can read more here here .
Cost Per Session - $60.00
Bio-Mat Therapy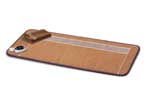 The core of BioMat technology is a combination of far infrared rays, negative ion effects and the conductive properties of amethyst channels. These three powerful health stimulators are combined in to deliver soothing, deep-penetrating heat while stimulating the regeneration of damaged cells in your body.
Because the BioMat experience is a powerful compliment to a Reiki session, we use incorporate it into our regular sessions.
While our treatments are completely safe, work well with and complement traditional medicine, we do not diagnose or dispense medical advice. None of the processes nor the advice you receive here are intended to be a substitute or replace conventional medicine and the advice of your treating doctor. Always consult your physician.