Our Reiki Cats
Titus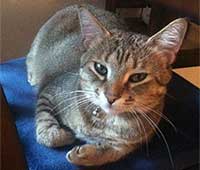 We brought Titus into our family and he made himself at home right away. He is the perfect "people cat" and is friendly to everyone he meets.
Titus is an honorary Reiki Master at Compass Rose. He often joins clients during their treatments and will lay content and purring on their laps. He loves to be in with the Reiki energy!
Though he's still a young cat, Titus has become very mature and calm since the arrival of Russell.
Russell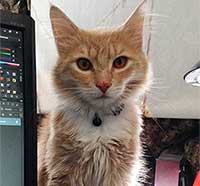 Russell is a wild kitty at heart, though he's learned how to smooth talk his way into getting extra treats and is almost always underfoot so as to not miss out on any fun.
Named after the Seattle Seahawks quarterback, Russell Wilson, Russell is a rough and tumble kitty who loves to play all day long. Sometimes all we see is a orange fluffball streaking by as he's jumping through the air or tackling Titus.
He and Titus are quickly becoming the best of kitty friends!
Amara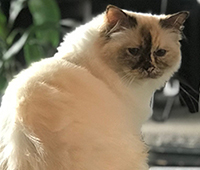 Amara is a beautiful peacekeeper. She was brought to Compass Rose to mediate the disagreements Titus and Russell tend to have.
She has taken on this role with great success and now spends her free time lying in the crystal room and assisting in healing sessions.
You'll always find Amara waiting patiently to greet clients in the healing rooms.