Stacia Zadra
Angelic Reiki Master/Teacher, Magnified Healing® Practitioner and Teacher, Soul Guidance & Sacred Mentoring™ Practitioner
I would not interfere with any creed of yours
or want to appear that I have all the cures.
There is so much to know
...so many things are true...
The way my feet must go
may not be best for you.
And so I give this spark
of what is light to me.
To guide you through the dark,
but not tell you what to see."
-Anonymous
A channel for Source, Stacia is a Master Healer providing insight, guidance, and hands-on healing to her clients. In the years since her Healer's path began, Stacia has continued to receive spiritual training, attunements, and intiations to raise her vibrational awareness and enhance her healing skills.
Stacia is an intuitive listener making each session with her clients validating and meaningful. As an oracle, Stacia often can provide insight from the guidance of her clients own innate wisdom and spiritual team.
The profile of Stacia's clients has changed in her years of practice. As Stacia's skills and vibrational attunement shifts, Spirit leads clients in need of healing of their depression and anxiety to her. Stacia has an ability to identify the root cause and the path to healing for her clients needs, wants, and desires to find their way and life a life of vitality and purpose.
Everyone is greeted, received and honored at Compass Rose. We each are on our individual paths of awakening and enlightenment. Recognizing this, Stacia meets her clients "where they are" and gently guides them through their healing journey.
Stacia Zadra is the founder and director for Compass Rose Healing Arts, Inc. The practice was incorporated in 2010 and continues to expand in service, modalities and commitment to her clientele. Her passion for healing the body, mind and spirit of individuals in search of peace and harmony continues to be her inspiration. Compass Rose Healing Arts is a refuge for her clients and students. The environment offers welcoming, soothing and healing energy for everyone. It truly is a healing center.
Under the guidance Stacia receives, Compass Rose is also a Mystery School of Light. The courses and mentorship offered at Compass Rose are always in motion to provide current insight. Always one to "color outside the lines", Stacia provides channeled guidance intended for the students of the day or weekend. Stacia's Compass Rose partner, Daniel Naccarato, provides complementary insight, guidance, experience and presence to the classes offered at Compass Rose.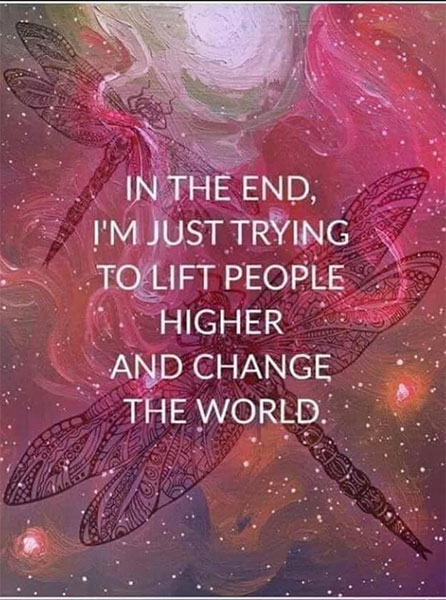 A Word from our Reiki Master
My Philosophy
Where do I start? First of all I am a philosopher by nature. Always pondering, always seeking for answers and insight. Never one to let the grass grow beneath my feet, I am always on a journey. And as a Healer, my heart's desire is that we all find an opening to begin our personal journeys.
Life's journey is about healing your life's journey! Life can be hard, we all know that. It's good to learn that the hard part is our own doing. That's the good news, because it means that you can begin the undoing and find peace and well being.
Healing at Compass Rose is a joint effort. As your Guide and Mentor, I will take you through the process of healing your body, mind and spirit. Angelioc Reiki, Magnified Healing®, Soul Guidance & Sacred Mentoring™ are aspects of care that may be included in your process.
Your healing process will take as long as you need. Given that an emotion or manifested physical occurrence is present and has been present for a long time, your psyche may need more time than another person who is "more ready" to heal or whose energy block is newer.
An initial consult will include conversation and time to get comfortable with each other. My intuitive process with you begins then and a plan for you healing will be made together.
I will celebrate your awakening and your healing. I am honored to share your journey.