Dan Naccarato
Angelic Reiki Master/Teacher | Magnified Healing® Phase One Practitioner | Licensed Massage Therapist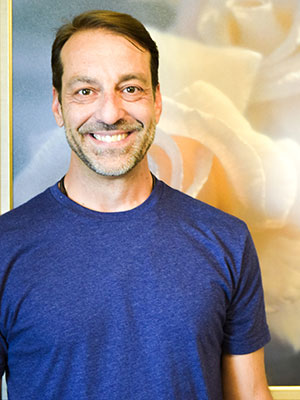 We are so grateful to welcome Dan Naccarato to our Compass Rose family. Dan brings special gifts, intuitive awareness, and integrity that we have searched for with an eye on our future as a growing practice. After training with us, Dan now joins us as an Angelic Reiki teacher, mentor, and guide during our trainings and our Reiki Shares and also as a co-teacher in our Magnified Healing® workshops.

Dan's gentle wisdom and inspired gifts can not be overstated, and we are excited to welcome him to Compass Rose.
With gratitude, ~~ Stacia
My name is Dan Naccarato and I was born and raised in Spokane Washington where I met and married my best friend. We have been blessed to be together for over twenty five years and have raised two wonderful young men. My family and I enjoy spending time with our friends and family, the outdoors, multiple sports and love living in the beautiful corner of the world we call the Pacific Northwest.
Eighteen years ago I chose to change my life path and became a Licensed Massage Practitioner. This was so impactful on myself and for my family. It seemed that my own spiritual growth coincided with helping people heal themselves. Through physical massage I was helping heal their body but also found using my empathic/intuitive gifts to help heal their emotional and spiritual trauma. I found if one leg of the stool is not even it throws the stool out of balance or alignment. AKA the mind, body, and spirit, if the spirit or the mind is not whole the body manifests pain, dysfunction, or disease. Likewise, if the body is not functioning properly the mind and the spirit will not be functioning at their full potential causing depression, anxiety, fear, and worry.
My passion to help people heal themselves using my empathic and intuitive gifts has now taken me to this new and wonderful place. I am so excited to be able to use my gifts as a healer to help more people with their own spiritual growth. I am committed to help my clients heal their mind, body, and spirit through the gifts of Angelic Reiki, Magnified Healing®, and Crystal Therapies here at Compass Rose.