Jehawn Lambert
Holistic Health Coach | Bio-Well/BioCharger Practitioner | Axiatonal Alignment
I'm here to help you nurture a deep sense of gratitude and compassion for your present journey, while also walking alongside you as you discover the wonderful possibilities of creating lasting, meaningful changes that uniquely fit your life.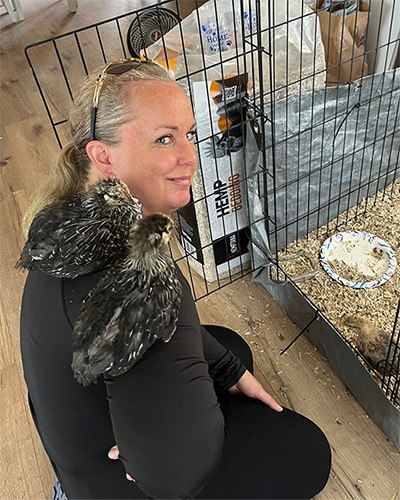 I am a Pacific Northwest native with a deep love and appreciation for nature. As an avid hiker, biker, and gardener, I am constantly inspired by the beauty and power of the natural world.
I am also passionate about natural skincare and have created my own line of products using only the highest quality, plant-based ingredients. My commitment to natural living extends beyond skincare, however, as I also have a background in intuitive health coaching.
I received my education and training from the American Council on Exercise, the Primal Health Coach Institute, and the American College of Healthcare Sciences, where I studied herbalism. With this knowledge and experience, I am dedicated to helping people achieve optimal health and wellness through a holistic approach that considers the whole person - body, mind, and spirit.
I look forward to the opportunity to work with you! ~~ Jehawn
As your health coach, Jehawn can guide you through the journey of Bio-Well and BioCharger NG. For assessment and planning purposes, the Bio-Well and BioCharger NG will provide information and show your progress towards a healthy and balanced life that includes relaxed and effective eating habits.
Jehawn is available for appointments Tuesdays and Thursdays.
Guilt need not be a part of your healthy eating plan.