Who Heals the Healers?
Are you are healer? These words are all encompassing. But if we break it down we can come to understand that many of us, in fact, are healers. Many of us are serving others through our work, within our families, and in the relationships we experience every day. We are healers when we give of ourselves from our heart with an intent to serve and uplift others.
Ask yourself, are you an individual that cares for someone or something? Are you a normal person with a normal life that has the privilege and honor of taking care of an aging parent, a disabled spouse or special needs child?
Are you an educator, a counselor or a para educator. Do you have the responsibility to not only educate our children but to also give of yourself to guide and mentor children with an intent to instill confidence and kindness?
Are you a health care provider? Physicians, psychiatrists, and mental health professionals are usually whom we first think of and who are, in truth, divine humans for the sacrifice they give to humanity.
There are also those in the health care field that are in the proverbial trenches including nurses, physician assistants, therapists, medical assistants, all doctor's, dentist's and chiropractor's staff, from the receptionist and scheduler to the billing department. The list of service minded individuals could go on and on. If not for these angels and their dedication to the overall mission and patient care, the health care system would crumble and cease to exist.
If this sounds like you or someone you know, ask this question: Who helps them or, who serves you? The question is to be asked "Who heals the healer?"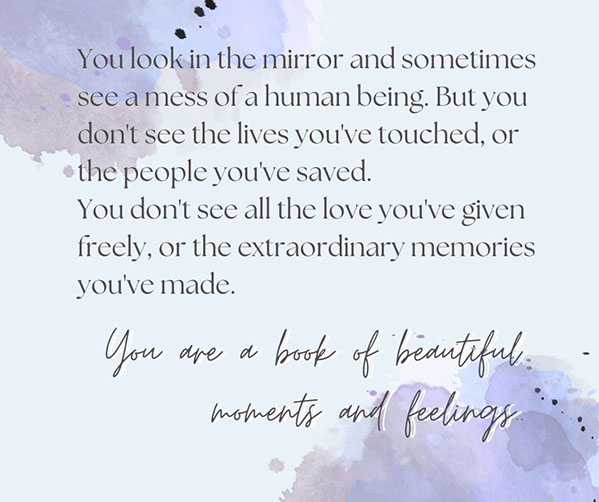 The energy that it takes to wake up and put your feet on the ground to take on your mission again and again is a test in perseverance and resilience. Unfortunately, the constant transfer of energy for serving an individual can drain a person's energy and life force. It doesn't have to be this way.
There is a proactive and healthy approach for every caregiver to ensure their personal health and well-being.
So how do you do this? How to you stay emotionally, mentally, and physically healthy? What can you do to function at 100 percent and continue to take care of yourself, your job, your life, and the people that count on you? The answer is in committing to yourself to receive loving, supportive holistic therapies tailored to infuse you with the peace and well being you crave.
Source Healing through Compass Rose
You are body, mind and spirit. A proactive and ongoing commitment to nurturing your personal trinity of whole health is essential and rewarding; resulting in balanced emotions, healthy mind and a strong physical body. This is the trinity to perfect health that we all aspire to experience.
Healers of all means of service face many challenges. Our Compass Rose intent and commitment to our brothers and sisters in service is to share our gifts and skills in a way that nurtures, restores and inspires. To ensure that we can all continue to serve in our chosen way requires that we honor ourselves in a way that allows us to receive in the way we give to others. It's a win-win situation and makes the world a beautiful place. We are in this changing world together. Let's take care of each other so we can continue to give and receive.