Points of Perception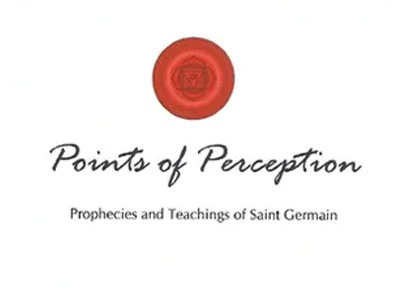 In this time of massive upheaval and transition — through weather and Earth Changes, with governments crashing and new ones being born — is it possible that the words from Genesis, "And it was very good&uqaot; still apply?
Yes, says Saint Germain, an Ascended Master
Learn why what appears to be chaos is actually the beginning of a new harmony and why disasters are necessary. Learn how devastation is an invitation to humanity's new life of love and service. It augurs a time to release guilt and enter into an evolution of consciousness and new creation and new levels of life itself. Learn about Golden Cities — real places with a pivotal role in the prophesied Time of Change.
For people who are new to New Consciousness thinking as well as people who have been studying metaphysics for years, the teachings in Points of Perception offer personal instruction. Included in the study materials are a detailed study guide and glossary featuring contemporary terms, language, and definitions for those who are interested in non-biblical prophecy, the upcoming changes, the New Times, and self-mastery alongside the Ascension.
This class is facilitated by Stacia Zadra and Daniel Naccarato and will be a class of new beginnings and a definitive path forward for each participant. Materials are provided, time is allotted for class preparation, and each on-site class will be set for discussion, study and meditation. This 8-part series is designed for integrative growth to occur with grace and ease to allow for student focus during our busy times.
Classes are set for Wednesdays from 4:00pm to 7:00pm - 21 days apart to allow for study and integration.
Tuition: $555
Dates: October 19, November 9, November 30, December 21, January 11, February 1, February 22, and March 15
We accept cash, check, credit card and paypal.
This class requires a commitment - tuition is non-refundable.

Register Online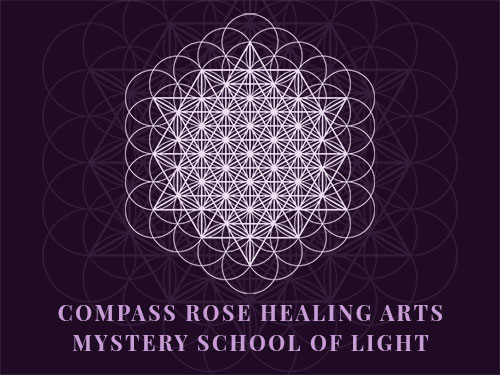 About the Mystery School of Light
Compass Rose Healing Arts is expanding its presence through our Mystery School of Light teaching, mentoring, and coaching programs. Daniel Naccarato's and my commitment to serving Intuitive Empaths is as deep as the services we have provided for over 20 years. We know personally and professionally that our world is changing, humanity is growing, and we need Light Workers with empathic skills to help lead the way.
Mystery School of Light Workshops